CLL #313

(feat. Fiona Apple

)
12/10

/1996

 –

Tuesday Night Show
Source –

Scott Hamilton

Tape (2022)
This episode is now 100%, Fiona is making her CLL debut, preceding her first appearance on the MTV version of the show that was recorded on Friday, December 13th 1996. Chris Hardwick makes an in person cameo, Fiona is a solid guest and it's remarkable we now have the missing 70% of the show.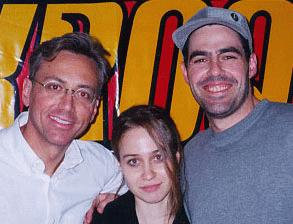 The Love Between The Two Hosts – CLL on Youtube, with Video for select episodes.
Music Provided by Rich Banks
Check out His Website and Soundcloud to hear more of his awesome work and perhaps commission him for your next project.
Podcast: Play in new window | Download
Subscribe: Apple Podcasts | Google Podcasts